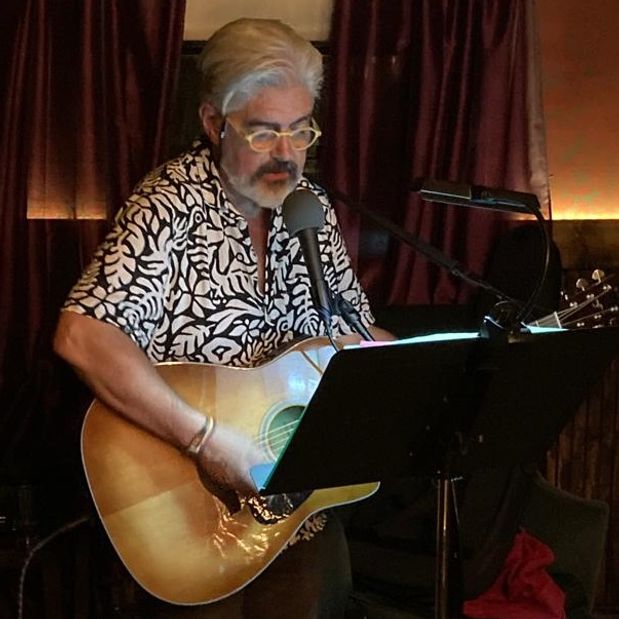 About Neal
Neal Learner has had a life-long love for music. A multi-instrumentalist and songwriter, his work draws on many influences, from classical and musical theater to bluegrass and rock. Outside of his day job as a reporter and communications professional, Neal has taught violin and voice at the Del Ray School of Music, and cohosted the monthly Great Del Ray Poetry Reading in Alexandria, VA. In October 2021, Neal debuted a series of his violin compositions with Alexandria Poet Laureate KaNikki Jakarta in a performance called Poetry With Strings Attached. His recent musical theater work includes Get Me Home, which premiered online in April 2020 by Taphouse Theatre in Fort Worth, TX. He also wrote the critically praised sung-through musical "LIFE: A Comic Opera in Three Short Acts," which premiered at the 2017 Capital Fringe Festival, and music and lyrics for "Soul Redeemer," book by playwright Paul Handy, which premiered at the 2019 Capital Fringe Festival. In 2010 he released Would You Like to Be a Mermaid, a CD of songs for and about children. Neal performs his music and poetry throughout the Washington, D.C., area, and lives with his wife in Alexandria.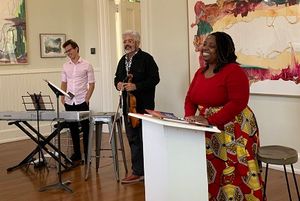 'A masterpiece': Alexandria's Poet Laureate Gives Brand New Performance 
...Inside the Athenaeum, the words and melodies and harmonies made the art-covered walls come to life; the lines moved across canvas, the colors jumped out of frames. When Learner first reached out to Jakarta with this dual-performance idea, he might not have anticipated such a masterpiece. But that is what it was. A masterpiece, free to witness...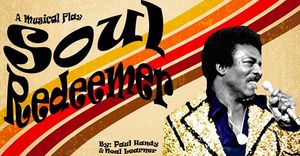 Whisk and Quill Review: Soul Redeemer 
July 8, 2019, Whisk & Quill: ...Handy conceived the show and Learner wrote all eight of the period songs giving the cast free rein to interpret his music and context resulting in a vibrant collaboration and a convincing freshness to his material. Both Monroe and Williams have strong, soulful voices and hot chops that put this one on your must-see Fringe list...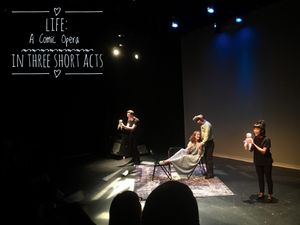 Neal Learner's "Life: A Comic Opera in Three Short Acts" Will Surprise You at D.C.'s Fringe Festival 
July 10, 2917, The Zebra Theater Review: ...The genius of what Neal Learner has achieved here is combining the various styles of music, the complex rhythms and harmonies, and pairing them with beautiful, interesting voices.  He has also kept the story line simple, and for the most part all the characters behave in pretty much normal ways, just going about their unremarkable lives.  However, through the magic of Learner's music and brilliant lyrics...we become caught up in their everyday lives and hope for the best outcome possible in each situation.  This show mirrors real life, not a fairy tale, so things pretty much go along without any dreadful tragedies or horrible struggles, just a witty and sometimes moving celebration of the beauty of the arc of life from its beginning to its end.