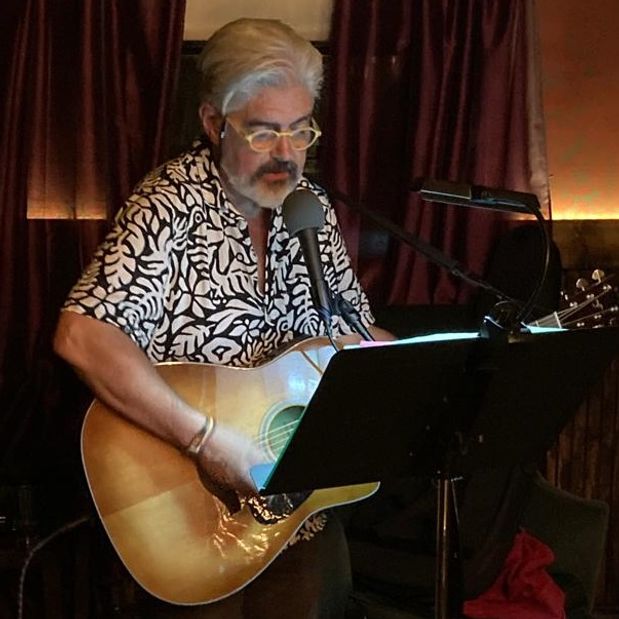 About Neal
Neal Learner is a multi-instrumentalist, singer-songwriter and composer whose work draws on many influences, from classical and musical theater to bluegrass and rock. In November 2022, he debuted a staged singing of his operetta, Get Me Home, at the Athenaeum in Alexandria, Va. The first act of Get Me Home premiered in April 2020 in an online performance by Taphouse Theatre company of Fort Worth, Texas. In October 2021, Neal debuted a series of his violin compositions with Alexandria Poet Laureate KaNikki Jakarta in a performance called Poetry With Strings Attached. His other musical theater works include the critically praised sung-through musical "LIFE: A Comic Opera in Three Short Acts," which premiered at the 2017 Capital Fringe Festival, and music and lyrics for "Soul Redeemer," book by playwright Paul Handy, which premiered at the 2019 Capital Fringe Festival. In 2010 he released Would You Like to Be a Mermaid, a CD of songs for and about children. Neal performs his music and poetry throughout the Washington, D.C., area, and lives with his wife in Alexandria.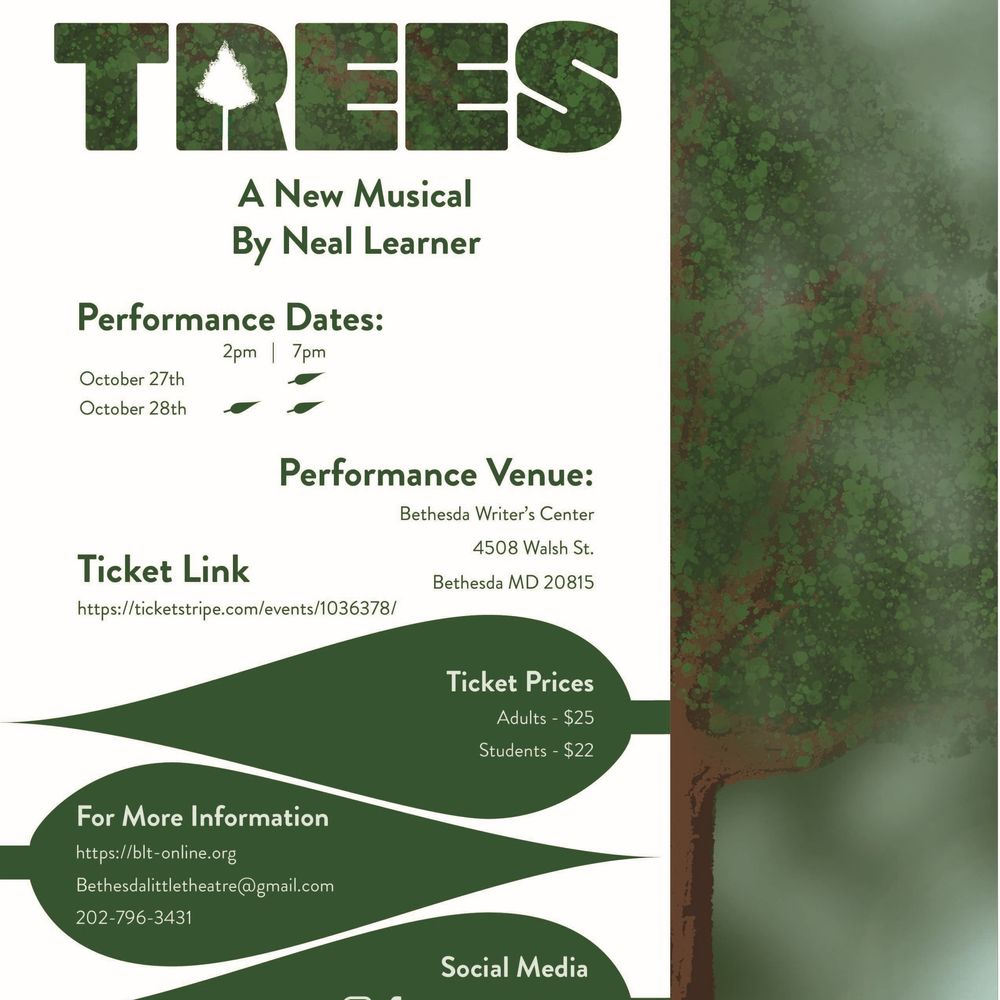 TREES: A New Musical
Synopsis
Ever since she was a child, Rachel loved walking through the woods near her house, a hike that took her past rolling hills, bubbling streambeds, sunny meadows, and a small lake. The only problem was she had to sneak through a fence to access the land that had long been off-limits to the public. Rachel decided one day she had had enough of her life as a trespasser. With the help of her biology teacher Ms. Fields, Rachel wins a million-dollar state grant to help turn Alexburg's last remaining tract of wild woodland into a nature park. Unfortunately, the land also is coveted by developer Dirk Ramelton, who has filed permits with the city to develop luxury townhomes and mixed-used condos on the very spot. Aided by a compliant Mayor Pilton and city council, the developer prepares to move forward. That is until the plan runs up against Rachel.
Cast Photo, Get Me Home, by Neal Learner, Peformance Nov. 12, 2022, Athenaeum, Alexandia, VA,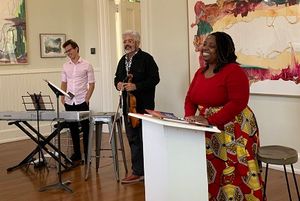 'A masterpiece': Alexandria's Poet Laureate Gives Brand New Performance 
...Inside the Athenaeum, the words and melodies and harmonies made the art-covered walls come to life; the lines moved across canvas, the colors jumped out of frames. When Learner first reached out to Jakarta with this dual-performance idea, he might not have anticipated such a masterpiece. But that is what it was. A masterpiece, free to witness...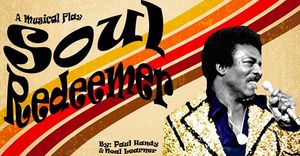 Whisk and Quill Review: Soul Redeemer 
July 8, 2019, Whisk & Quill: ...Handy conceived the show and Learner wrote all eight of the period songs giving the cast free rein to interpret his music and context resulting in a vibrant collaboration and a convincing freshness to his material. Both Monroe and Williams have strong, soulful voices and hot chops that put this one on your must-see Fringe list...