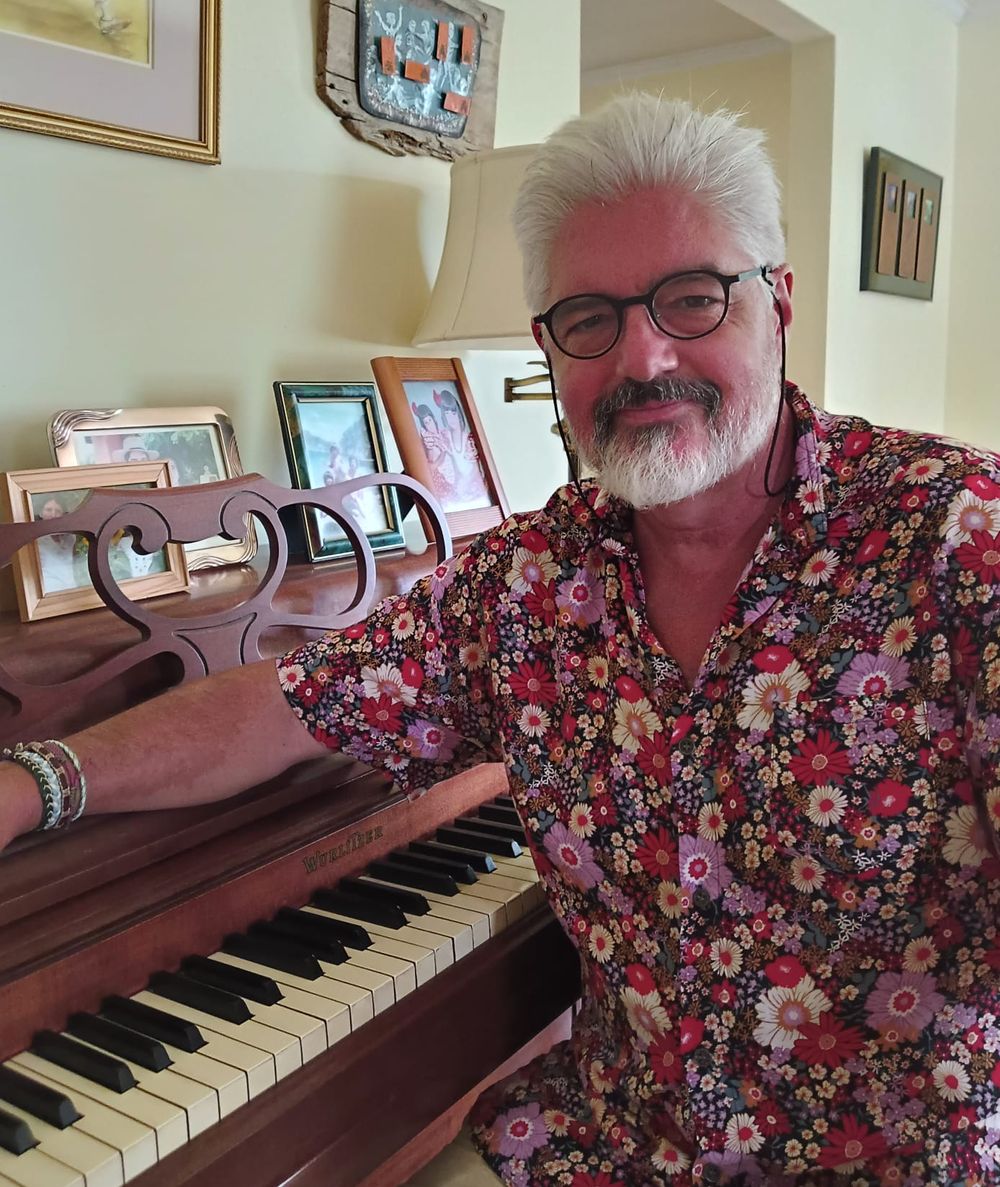 About Neal
Neal Learner is a multi-instrumentalist, singer-songwriter and composer whose work draws on many influences, from classical and musical theater to bluegrass and rock. His latest work, TREES: A New Musical, had its world premiere in October 2023 by the Bethesda Little Theatre company. In November 2022, he debuted a staged singing of his operetta, Get Me Home, at the Athenaeum in Alexandria, Va. The first act of Get Me Home premiered in April 2020 in an online performance by Taphouse Theatre company of Fort Worth, Texas. In October 2021, Neal debuted a series of his violin compositions with Alexandria Poet Laureate KaNikki Jakarta in a performance called Poetry With Strings Attached. His other musical theater works include the critically praised sung-through musical "LIFE: A Comic Opera in Three Short Acts," which premiered at the 2017 Capital Fringe Festival, and music and lyrics for "Soul Redeemer," book by playwright Paul Handy, which premiered at the 2019 Capital Fringe Festival. In 2010 he released Would You Like to Be a Mermaid, a CD of songs for and about children. Neal performs his music and poetry throughout the Washington, D.C., area, and lives with his wife in Alexandria. Contact: learnermusic @ hotmail.com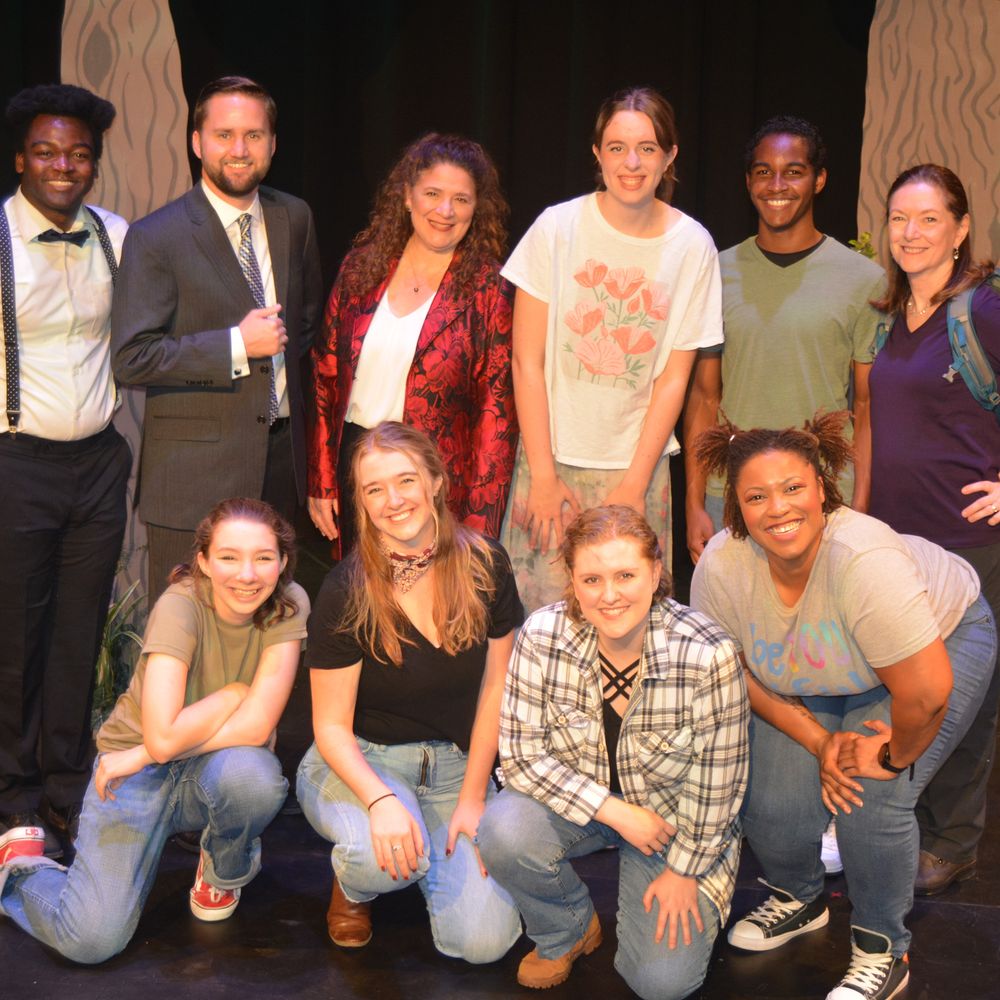 MD Theatre Guide Review: 'Trees' presented by Bethesda Little Theatre at The Writer's Center
Musicals are notoriously difficult to get off the ground. Local DC-area composer, Neal Learner, was not deterred. Inspired by the often-passionate conversations centered around urban land-use policies, Learner, an avid proponent of city green space, crafted a topical and intriguing show. It examines not only what happens when urban development runs rampant, but also looks at the power of young voices fighting for the preservation of our planet.
…topical and intriguing…a provocative and thoughtfully crafted production…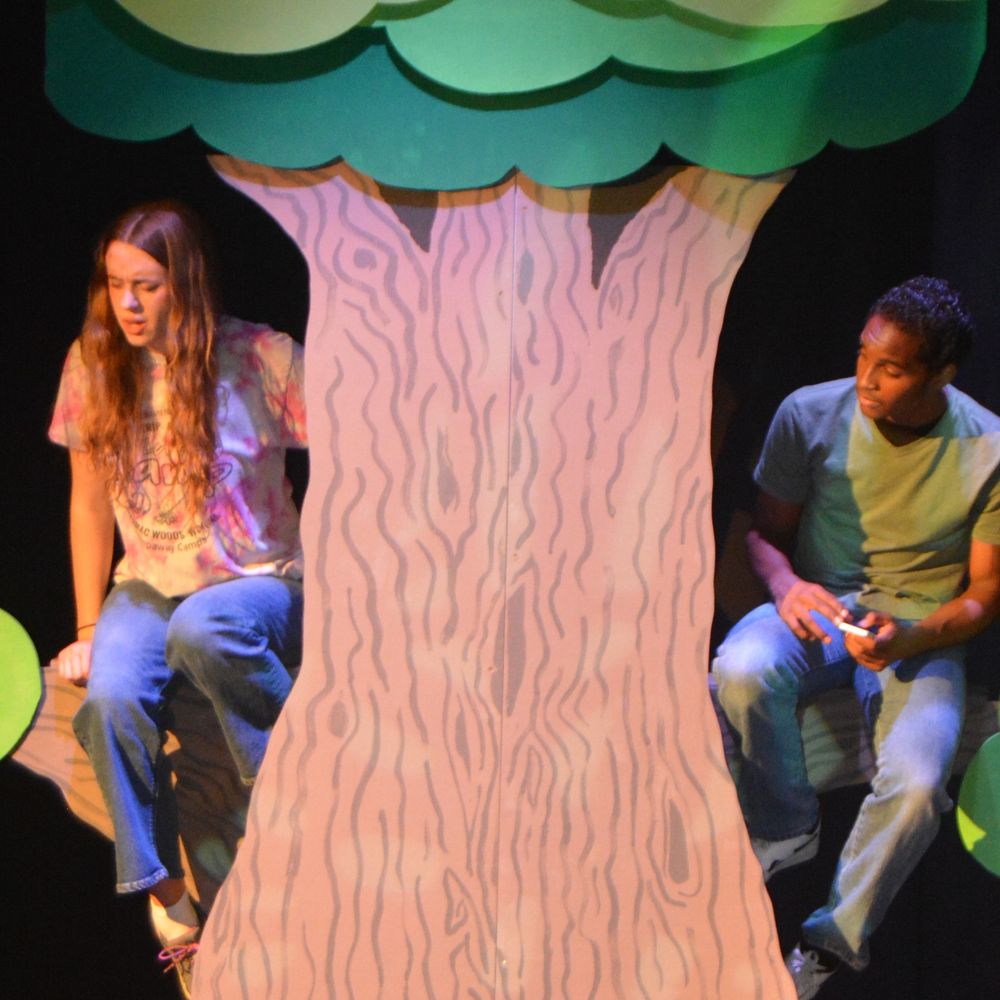 DC Theater Arts Review: Fresh and new musical 'TREES' takes root at Bethesda Little Theatre
In a show presented with style and creativity, young people take a stand to preserve woodlands threatened by corporate greed.
TREES: A New Musical by local composer Neal Learner "explores the conflict that arises when developers view land as a resource to be exploited, and environmentalists view it as a treasure to be protected. Who will prevail?" Young people taking a stand to preserve woodlands threatened by corporate greed — it's a tale as old as time. Yet I was surprised by how refreshing such familiar material could be when presented with style and creativity — everything felt fresh and new.
The opening number, "Trees," showcases the gorgeous voices of Nora Rudmann and Evan Hamilton as Rachel Spring and Henry Walden (the character names are environmental nudges). Through their eyes, luscious tones, and playful lyrics by Neal Learner, we get a sense of beautiful meadowland filled with trees complete with a creek, a lake, and rolling hills.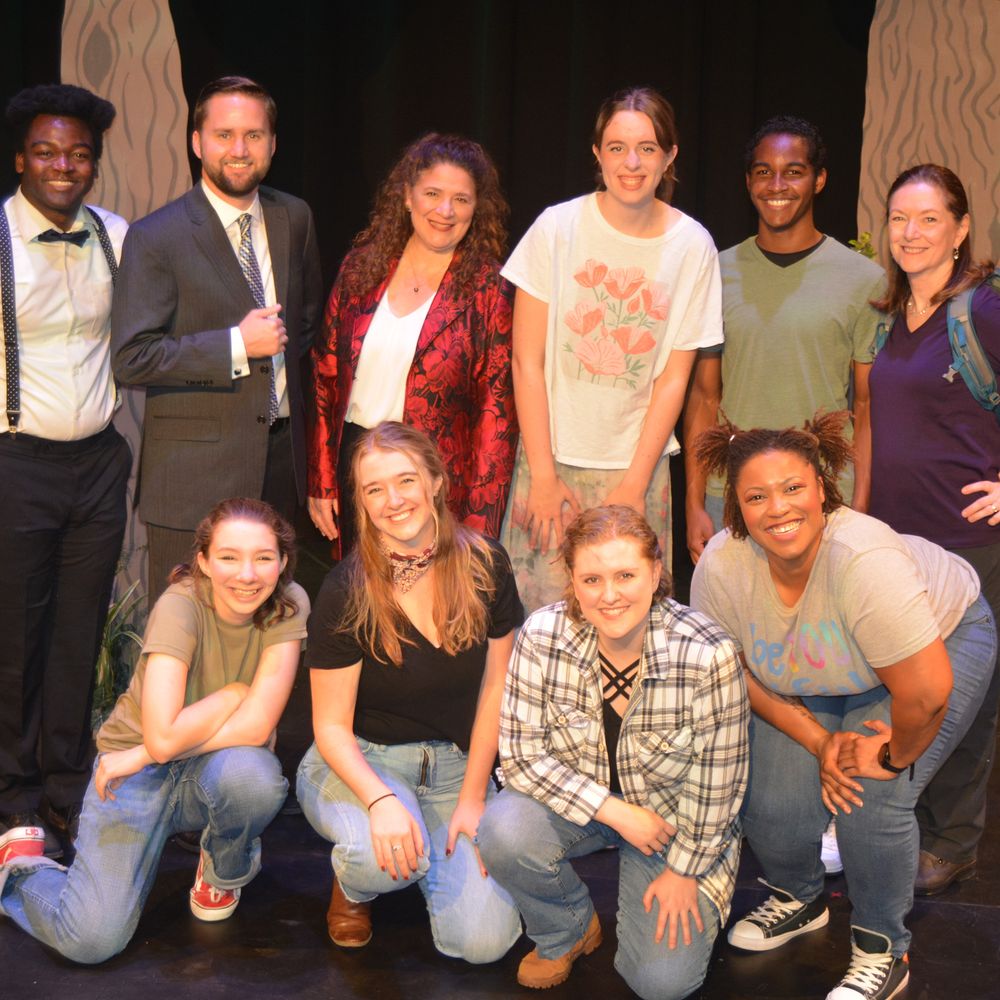 Alexandria Times review "TREES: A New Musical"
..."TREES: A New Musical" is a wonderfully entertaining production with a powerful message: We could all benefit from listening to the voices of young people. And it makes it all that much easier to listen to when the message is sung in a catchy melody by a superb cast of performers. ...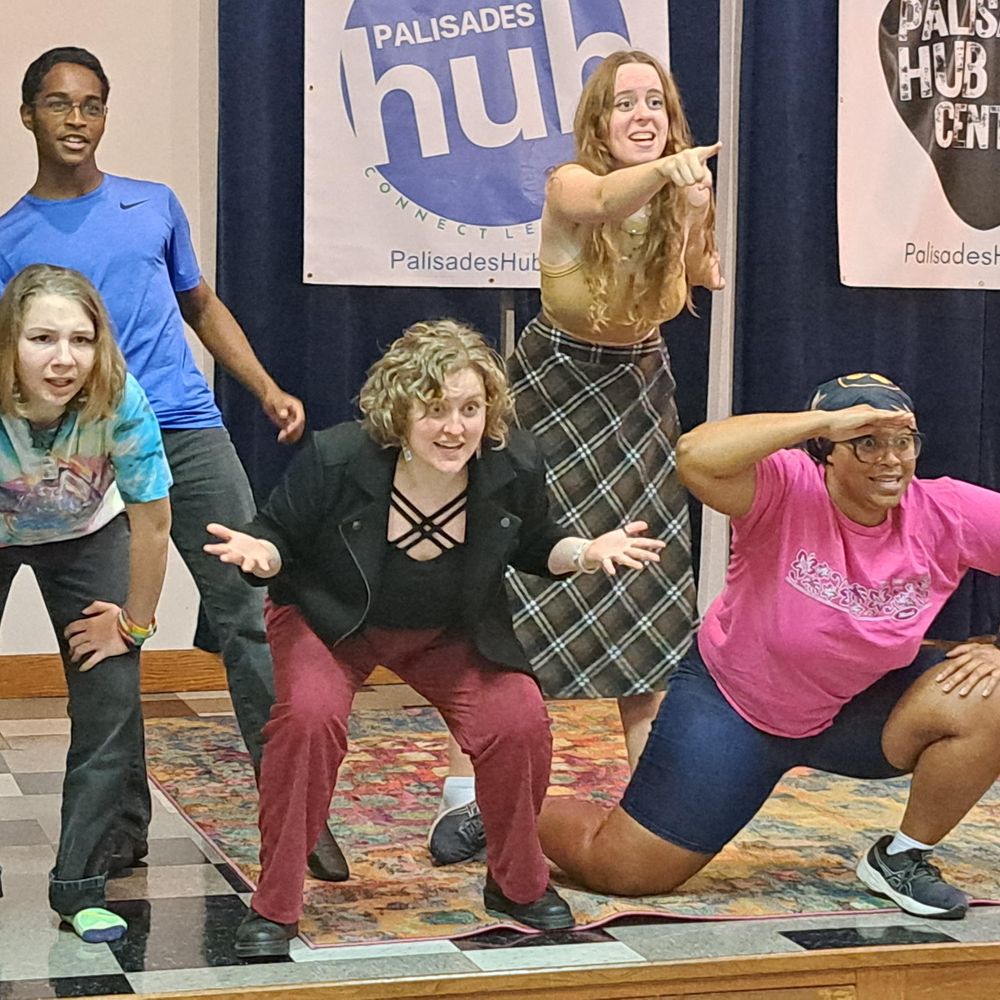 DC Theater Arts: Bethesda Little Theatre to stage world premiere of 'TREES: A New Musical'
Local composer Neal Learner drew inspiration from impact of large-scale development projects on the DC region over the past 20 years.
Join the Bethesda Little Theatre (BLT) when it presents the world premiere of TREES: A New Musical, by Alexandria, Virginia, composer and writer Neal Learner.
TREES follows the story of Rachel Spring, a high school environmental activist, as she and her best friend Henry take drastic steps to save a beloved forest from being torn down to make way for luxury townhomes and mixed-use condos. Standing in their way are the city's powerful Mayor Pilton and developer Dirk Ramelton, who argue that more housing is needed to keep up with booming demand.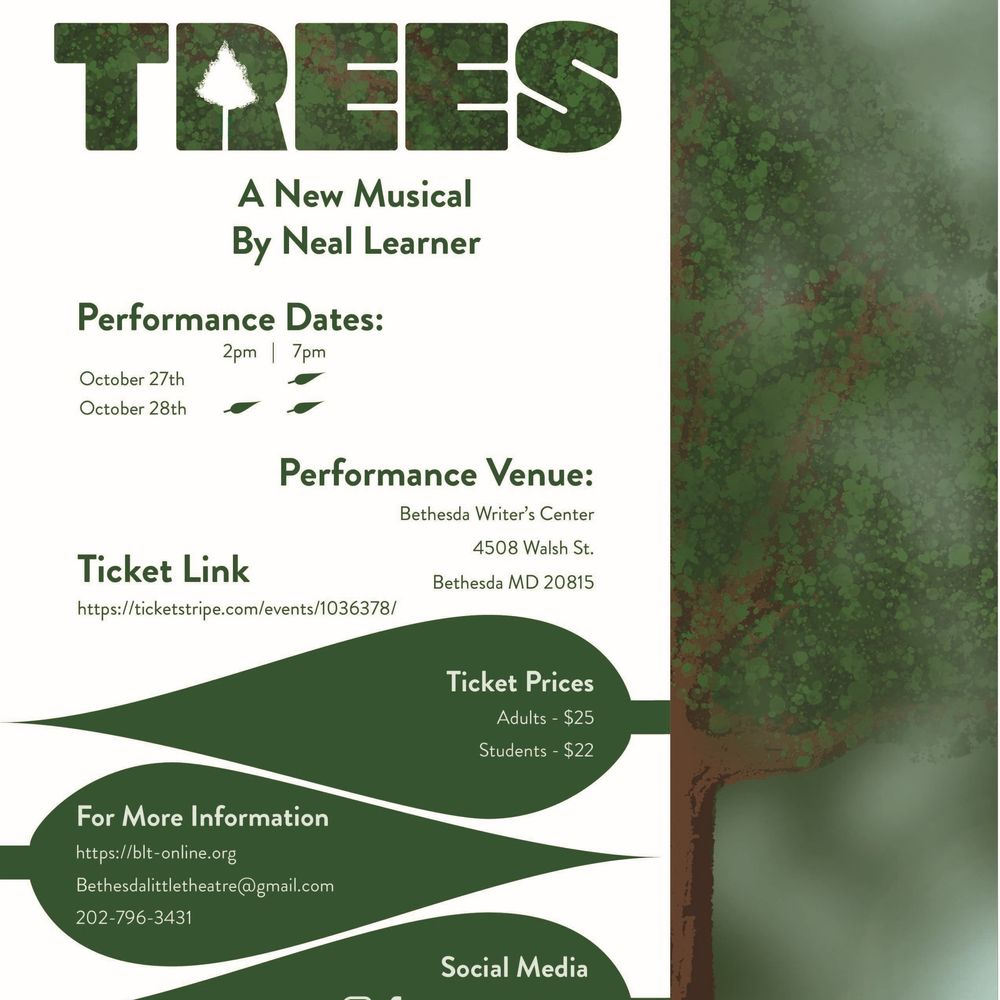 TREES: A New Musical
Synopsis
Ever since she was a child, Rachel loved walking through the woods near her house, a hike that took her past rolling hills, bubbling streambeds, sunny meadows, and a small lake. The only problem was she had to sneak through a fence to access the land that had long been off-limits to the public. Rachel decided one day she had had enough of her life as a trespasser. With the help of her biology teacher Ms. Fields, Rachel wins a million-dollar state grant to help turn Alexburg's last remaining tract of wild woodland into a nature park. Unfortunately, the land also is coveted by developer Dirk Ramelton, who has filed permits with the city to develop luxury townhomes and mixed-used condos on the very spot. Aided by a compliant Mayor Pilton and city council, the developer prepares to move forward. That is until the plan runs up against Rachel.
Cast Photo, Get Me Home, by Neal Learner, Peformance Nov. 12, 2022, Athenaeum, Alexandia, VA,